West Caldwell

West Caldwell, NJ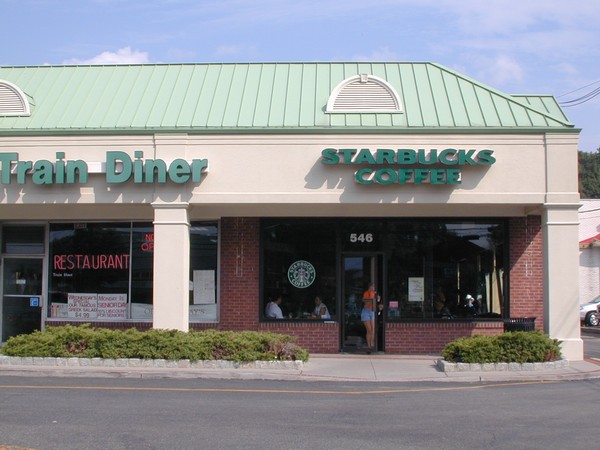 The explanation is that the structure was built for a prior business, but nevertheless it is still unusual that one has to enter a glass enclosure and then go through another door on the right before actually entering the store.

But more interesting is the photo album on the counter depicting the staff in all sorts of jovial poses, including one barista using the dishwashing sink in a very unconventional manner.
OPENED: ???, PHOTO: ???


BACK TO STARBUCKS IN NEW JERSEY