Malostranske Namesti

Praha, Czech Republic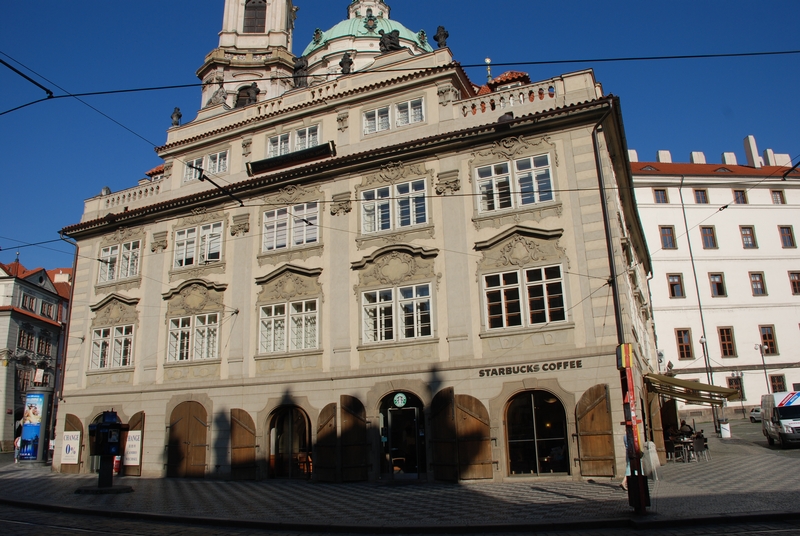 This store was an excellent choice for the first in the Czech Republic. You can see from the photo that the building (the Stone Table House) is pretty spectacular--notice the wooden window shutters, for example. Well, the stores interior does not disappoint. Pay attention to the decor throughout, and after you walk around the ground floor, go downstairs. Stop on the staircase and read the historical description, accompanied by photos, of the historic building. When you finish and get downstairs, notice the charming and cozy design that you are not likely to see anywhere in America.
OPENED: 1/22/2008, PHOTO: 7/17/2009, ORIGINAL VISIT: 7/16/2009


BACK TO STARBUCKS IN CZECH REPUBLIC