Pradera Concepcion

San Jose Pinula, Guatemala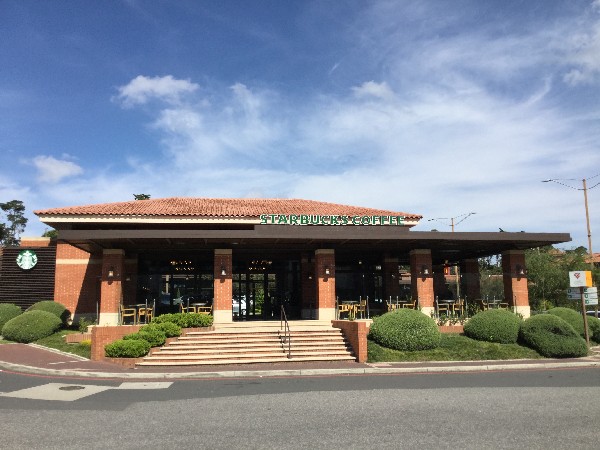 The first Starbucks in Guatemala opened in March 2011 at Pradera Concepcion, an upscale retail plaza about 30 minutes east of the city centre.

Befitting their entry into the country, this store is poshly decorated, almost palatial in the light fixtures and trim, although one would not expect that from the exterior.

Interestingly, this location has a drive-thru, which I would not have expected from the first store in a country, especially back in 2011, when drive-thrus outside North America were less common. After inquiring, I learned that the drive-thru lane was added in 2017.
OPENED: 3/19/2011, PHOTO: 5/19/2019


BACK TO STARBUCKS IN GUATEMALA